Cenex Convenience Store
The Sparta Co-Op Cenex Convenience Store has been serving our area patrons for 20 years. Featuring quality Cenex Fuels, a full service deli and your favorite C-Store items, we can take care of your traveling needs. We're open 24 hours a day 7 days a week; we are here when you need us. Our Line of Cenex Fuels include:
87 Octane containing 10% Ethanol Gasoline
87 Octane All Petroleum Gasoline
91 Octane All Petroleum Gasoline
Cenex #2 Diesel Fuel (Including WinterAid III Seasonally)
Off-Road Dyed Diesel
DEF bulk at the pump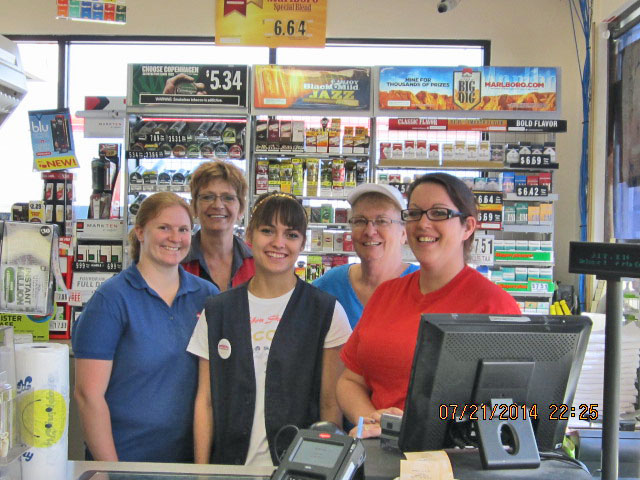 Members
Co-op members may also sign up for our local Sparta Coop fuel card for all your Cenex fuel purchases. These accounts are handled right here at Sparta Co-op and if there are ever any concerns, you can talk to someone in person to make things right.
Any customer can sign up to become a Patron Points member. Every purchase at the Sparta Co-op Cenex will earn one point for each dollar spent. These points can be redeemed for free merchandise right at the c-store. We appreciate your loyalty and this is one way we can say "Thanks for Your Business". Monthly we also have specials that can earn Patron Points member's bonus points. It's a Win-Win for you and for us.
Our Deli Opens at 5:00 am with quick breakfast sandwiches, coffee, cappuccino, donuts and rolls. Throughout the day we offer specialty hot dogs, pizza, soups and many other items. Although the Deli closes at 7:00 pm, we keep a nice selection of items in the cooler for that perfect snack or ready-to-go snack or entrée.
---
Contact Us
Contact Us for Pizza ready for pick-up at 608-269-1930. We always answer the phone.
Cenex Convenience Store
918 S Black River Street, Sparta
608-269-1930
FOR JOB SEEKERS: Please submit an expression of interest including some information about yourself and desired working hours to spartaco@spartacoop.com. If we have vacancies, we will email you our formal job application.